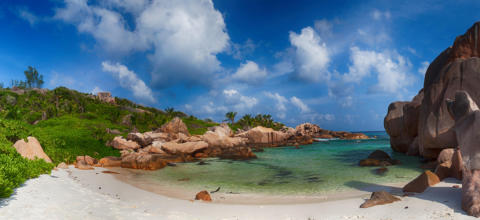 Georg loves Travelling
Georg had been dreaming of travelling for
years, and he finally had the opportunity to do
so. He started his journey in New Zealand,
where he explored the stunning landscapes
and enjoyed the laid-back lifestyle. From there,
he travelled to Seychelles, where he snorkelled
in the crystal-clear waters and admired the
colourful marine life.
He then moved on to Mauritius, where he
spent his days relaxing on the beach and
exploring the vibrant culture. After that, he
visited Namibia, where he was captivated by
the vast deserts and the unique wildlife.
Georg travelled as well in Europe, visiting cities
such as Berlin, Hamburg and London. He was
and is still amazed by the architecture and the
history of these cities, but his favourite city is
still Edinburgh. He loved the cobbled streets
and the beautiful castles, and he could feel the
city's rich culture in the air.
Georg's travels had been an incredible
experience, and he was sad to leave
Edinburgh and return home. But he was
grateful for the opportunity to explore the
world and experience different cultures. He is
sure that his travels would stay with him for
the rest of his life.

Countries
New Zealand
From its majestic mountains, sparkling
coastlines, lush green forests, and
breathtaking glacial lakes, the wondrous views
of the country's amazing landscape can take
your breath away.
The South Island of New Zealand is known for
its majestic mountains, such as the Southern
Alps, which stretch across the country's
Southern Island. The peaks reach heights of
nearly 3,000 meters and form an impressive
backdrop for the region's spectacular scenery.
Many of the mountains are snow-capped and
provide a stunning view of the surrounding
valleys and glacial lakes. The area is also home
to some of the country's most famous
national parks, such as Fiordland and Mt.
Aspiring.
The sparkling coastlines of New Zealand are
also a sight to behold. The country has nearly
15,000 kilometers of coastline that intertwine
with clear, turquoise waters, rocky shorelines,
and rugged cliffs. The coastline boasts an
abundance of wildlife, including penguins,
seals, dolphins, and even whales. It's also a
great spot for surfing, kayaking, and
swimming. The stunning scenery of New
Zealand also extends to its lush green forests.
The country is home to over 6,000 hectares of
native forests, which are full of dense
vegetation, native wildlife, and breathtaking
flora. These forests provide habitats for a
variety of native species, including birds,
reptiles, and insects. The forests are also great
for hiking and camping, offering a unique
opportunity to explore New Zealand's native
wilderness. The glacial lakes of New Zealand
are another highlight of the country's amazing
landscape. These crystal-clear lakes are often
surrounded by towering mountains and steep
cliffs, providing a spectacular view of the
surrounding nature. Many of the lakes are also
home to unique bird species, including
endangered species like the kakapo and the
North Island brown kiwi.
New Zealand's amazing landscape is full of
rich culture and history. The country is home
to an array of traditional Maori customs and
beliefs, including the hongi, which is a greeting
by pressing noses together. The landscape is
also home to many important cultural sites,
such as the Waitangi Treaty Grounds, which
showcases the historic signing of the treaty
between Maori and the British in 1840.
The amazing landscape of New Zealand is one
of the country's most beloved assets. From its
majestic mountains and sparkling coastlines
to its lush green forests and glacial lakes, the
country offers an array of spectacular scenes
that will take your breath away.
Whether you're looking for adventure or
simply want to take in the amazing views, New
Zealand's landscape is sure to provide an
unforgettable experience.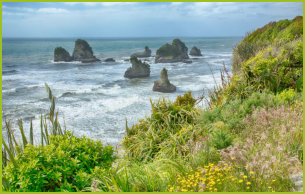 Seychelles
Once upon a time, there was an amazing
landscape of Seychelles that was almost too
beautiful for words.
It was an unspoiled paradise, filled with a
myriad of different islands, each with its own
unique landscape.
The main island, Mahe, was the largest of the
Seychelles islands, and was surrounded by
lush greenery and stunning coral reefs. There
were dense jungles filled with exotic plants
and animals, as well as pristine beaches with
turquoise waters and white sand. Just off the
coast of Mahe were two other islands:
Praslin and La Digue. Both were known for
their stunning beaches, with La Digue being
especially renowned for its beautiful Anse
Source d'Argent beach.
The waters around these two islands were
teeming with colorful fish and other marine
life, making them a snorkeler's paradise.
Traveling further out, the smaller islands of
Seychelles became even more captivating.
The Silhouette Island was home to massive
granite formations, making it look like it was
part of a fairy tale.
Steeped in history, Bird Island was home to
more than a million of seabirds, while Denis
Island was known for its incredible sunsets.
No matter where you went in Seychelles, the
scenery was unforgettable. From the jagged
cliffs and powdery beaches of Mahe to the
lush green jungle of Praslin and La Digue, each
island was just as stunning as the next.
Whether you're looking for a tropical escape
or an unspoiled paradise, Seychelles is a
destination that won't soon be forgotten. With
its abundance of pristine landscapes, diverse
wildlife and serene atmosphere, Seychelles is
the perfect place to go for a truly amazing and
unforgettable experience.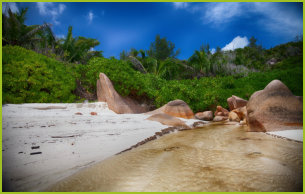 Mauritius
Mauritius is an incredible tropical paradise
that is located in the Indian Ocean and is part
of the Mascarene Islands. It's a small but
stunningly beautiful island that is surrounded
by miles of white sand beaches, shimmering
turquoise waters and lush green vegetation.
The landscape of Mauritius is made up of
beautiful hills, valleys, and lagoons that give
the island a picturesque feel. It has a wide
range of biodiversity, including hundreds of
species of birds, reptiles, and mammals.
The forests of the island are filled with
endemic species of plants and animals that
are unique to Mauritius.
The breathtaking mountain peaks of Mauritius
add to the landscapes beauty, with their
jagged cliffs and lush green vegetation. The
highest peak is Piton de la Petite Riviere Noire,
which stands at over 8,000 feet. It provides
spectacular views of the island and ocean
beyond.
The rivers, lagoons, and coral reefs in
Mauritius are home to thousands of species of
marine life. The pristine coral gardens offer an
array of fascinating underwater creatures that
can be viewed while snorkeling or diving.
The natural beauty of Mauritius is further
enhanced by its numerous cultural attractions.
Traditional ceremonies, festivals, and events
are held throughout the year to celebrate the
island's rich culture.
Mauritius is a stunningly beautiful destination
that offers an abundance of natural beauty,
cultural attractions, and recreational activities.
From its lush forests and stunning mountain
peaks to its vibrant coral reefs and white sand
beaches, Mauritius provides the perfect
backdrop to explore and enjoy. There is
something for everyone, whether you're
looking for a romantic escape or an adventure
of a lifetime.